KRUUNUPUISTO SPA
The new, renovated Kruunupuisto Spa is now opened to the public. Welcome!
The new spa facilities have a pool area with pools for aqua jogging and hydronics, a hydrotherapy pool, a hot tub and a pool for children. There will also be a cold plunge pool to give guests an idea of the popular Finnish tradition — ice swimming. Cooling off is also possible under a waterfall shower. The spa is equipped with several saunas: separate saunas for men and women as well as an infrared sauna for hot yoga and a traditional Finnish log sauna.
The relaxing experience will be enhanced by digital visual and sound systems that use state-of-the-art technologies. Renovated beauty salon facilities locate near the spa section where guests can enjoy a massage, beauty and wellness treatments. The hotel reception and accompanying restaurant are now renovated, and the new design takes various users and accessibility requirements into account.
Kruunupuisto Spa is an atmospheric spa that cherishes your overall well-being. What would be a better way to release stress and recharge your batteries than a spa vacation?
Kruunupuisto Spa offers you smooth sauna experience and coherent pools. Massage your sore muscles, relax in hot tub and enjoy the refreshing effect of the water. Take a dip in the pool, turn on the guided virtual water exercise and enjoy the movement.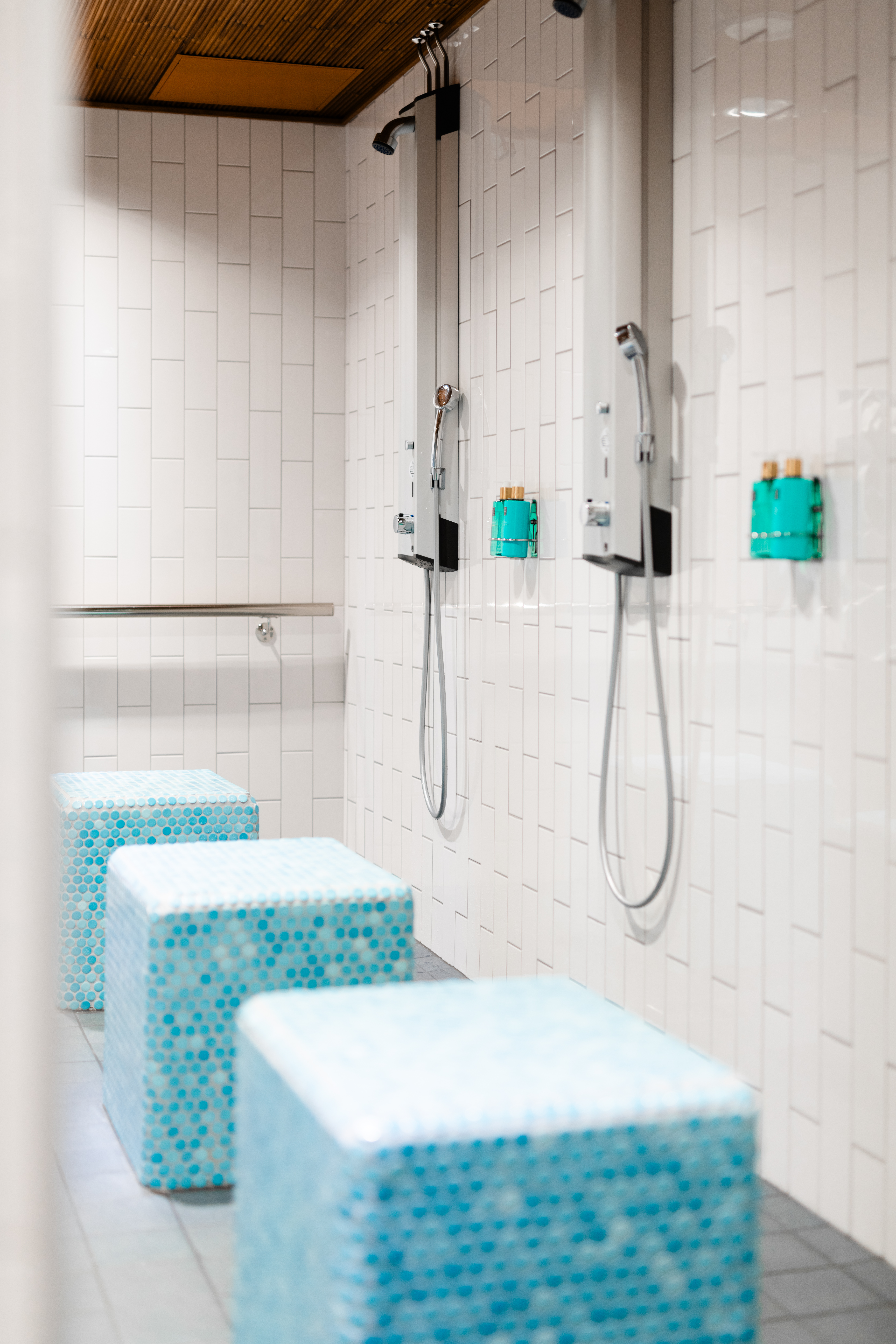 Opening Hours
Mon-Fri 14.00-20.30
Sat-Sun 12.00-20.00

Tickets
Adult 18 €
Pensioner/student 14 €
Child 4-12 years old 10 €
Family ticket (2 adults + 2 children) 50 €
Children under 4 years free with an adult
contact us
SALES
Email: myyntipalvelu@kruunupuisto.fi